Janice Opie Fine Arts
RIVERBRINK ART MUSEUM WORKSHOPS


"I am happy to announce my upcoming two full day watercolour workshops at Riverbrink Art Museum in Queenston, Ontario. Details are being shored up and paintings readied for both BEGINNER and INTERMEDIATE workshops. Check back here for more details later. Registration at Riverbrink will be available in a few weeks by contacting them at 905-262-4510.Thank you and…….let's have fun."
Join me for the following one day workshops:
Every Tuesday evening from 6:30 to 8:30 at the
Niagara Falls Art Gallery

for watercolour lessons. Every week, you will learn new skills and techniques while creating a picture. A fun experience with all materials supplied. 
Contact the gallery at
info@niagarafallsartgallery.ca

, or phone 905-356-1514.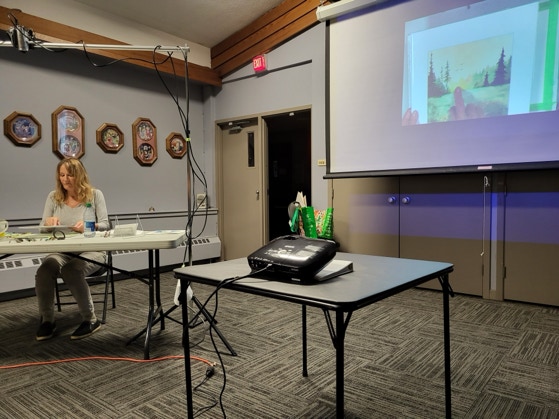 "Wonderful evening demonstrating a watercolour painting for 15+ members of the  St. Catharines Art Association". What a great group!!"